Home Page Slider

Dr. The Rt. Hon. Keith Claudius Mitchell was born to Dowlyn and Catherine Mitchell in Brizan, St. George on November 12, 1946. He received his primary education at the Happy Hill R.C. School and the J.W. Fletcher Memorial School.
He went on to the Presentation Brothers College then to the University of the West Indies, Cave Hill Campus, where he gained a Bachelor of Science Degree in Mathematics and Chemistry(1971), followed by a Masters Degree from Howard University(1975) and a Doctorate in Mathematics and Statistics from the American University(1979).
An avid cricketer, Dr. Mitchell was a member of the Grenada Cricket Team from 1964 – 1966. 
In 1973 he was made Captain of the Grenada Cricket Team as well as the combined Windward and Leeward Youth Cricket Team.
He taught at the Presentation Brothers College and was a Mathematics Professor at Howard University between 1977 and 1983.
He also started his own consulting firm in Washington, D.C., and subsequently worked as a professional consultant to many Government Departments and private corporations in the United States.
In 1984, he was elected Member of Parliament for St. George North West, and has held the seat in each subsequent election. Dr. Mitchell was elected Political Leader of the New National Party (NNP) in 1989 defeating Prime Minister Herbert Blaize. He served as Minister of Communications, Works and Public Utilities, Cooperatives, Community Development, Women's Affairs and Civil Aviation from 1988 to 1989 in the New National Party (NNP) Government. 
On June 20 1995, Dr. Mitchell successfully led the party to victory in the 1995 general elections winning eight out of fifteen seats in the House of Representatives; Dr. Mitchell took office as Prime Minister, along with his Cabinet, on June 22, 1995.
In the 1999 election, Dr. Mitchell led the New National Party to an unprecedented victory, winning all 15 constituencies and being the first Prime Minister since Independence to win two consecutive general elections. His portfolio included Minister of National Security, Finance, Trade, Industry, Planning and Information and later on National Security and Information. 
Dr. Mitchell led the Party to another unprecedented but narrowly won election on November 27, 2003, when the Party was elected to a third consecutive term in Office. He held the portfolios of National Security, Human Resource Development, Information, Information Communication Technology (ICT), Business and Private Sector Development and Youth Development. Her Majesty the Queen appointed him to the Privy Council on February 20, 2004.
The New National Party was defeated in the general election held on July 8, 2008 by the National Democratic Congress (NDC), winning only four seats against 11 for the NDC. Dr. Mitchell himself was re-elected to his seat for St. George North West and continued as NNP leader. He was sworn in as Leader of the Opposition on July 16, 2008.
In his capacity as Prime Minister, Dr. Mitchell has served as Chairman of the Caribbean Community (CARICOM) from January to July 1998 and from July to December 2004; Chairman of the Board of Governors of the Caribbean Development Bank from May 1997 to May 1998; Chairman of the Ministerial Council of Association of Caribbean States from 1996 to 1997; Chairman of the Organization of Eastern Caribbean States (OECS) from May 2000 to January 2002, being the longest serving Chairman of the regional sub-group; Chairman of the Regional Security System (RSS) from April 2001 to March 2002. 
On February 19thth, 2013, Dr. Mitchell and his New National Party defeated the incumbent Tillman Thomas and the National Democratic Congress, winning all 15 Seats- the second time he and his party achieved such a historic feat. 
On February 20th, 2013, Dr. The Right Honourable Keith Mitchell was sworn in as Prime Minister, for the fourth time.
Prime Minister Mitchell is also the Minister of Information, Implementation, National Security, Disaster Management and Home Affairs.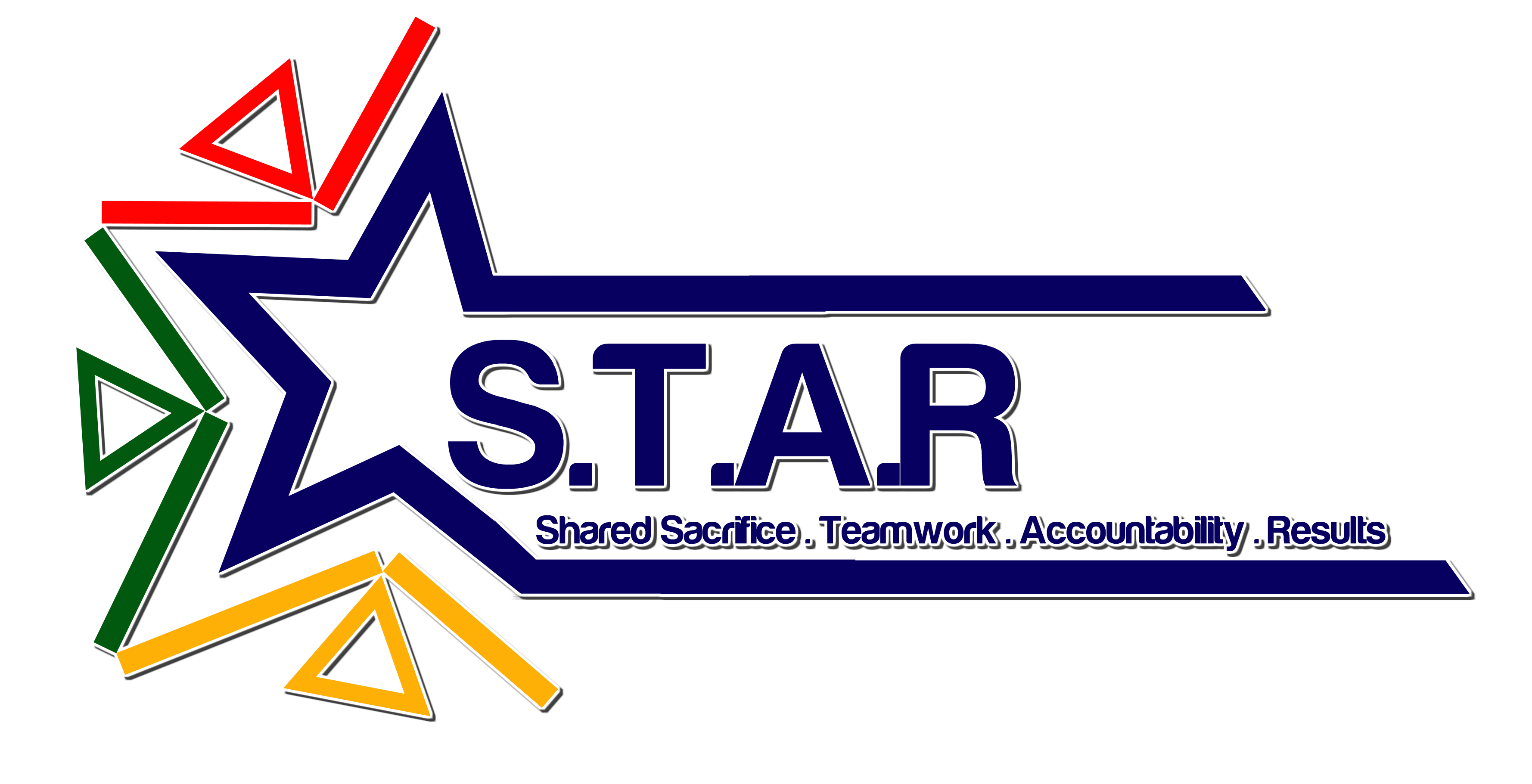 S.T.A.R. – What Does It Mean?
S.T.A.R. is Government's new way of doing business. It is a celebration of some core values; a culture shift; and a clarion call to collective action in Grenada starting with Government. It was born out of adversity, inspired by necessity, energized by creativity and is motivated by opportunity.
What does STAR look like and how do we conduct ourselves?
Shared Sacrifice
We understand the challenging times in which we live and embrace the opportunity to transform Grenada starting right where we are now.

We accomplish more with less.

We give up some benefits now to secure even more benefits later.

We understand and embrace our role and add value to Team Grenada.

We work together so we can win together.

We help each other to get the job done.

We perform best when we are held accountable.

We take responsibility for our actions and own our mistakes.

We communicate clearly and consistently about our progress on agreed targets, celebrate milestones and take prompt corrective action when necessary

We understand, it is not what we say that counts, it is what we do.

We are judged by our actions not our words.

We do not make excuses.

We show courage,

lean into problems and find solutions.

We get the job done.
Teamwork
Accountability
Results
"What people say, what people do, and what they say they do are entirely different things".
"If you want to go fast, go alone. If you want to go far, go together".