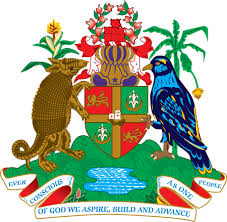 NO. 1/2017 DATE: March 9, 2017
Technical Launch of the 2nd Phase of the Caribbean Growth Forum (CGF)
ST. GEORGE'S, GRENADA, THURSDAY, MARCH 09, 2017: The Ministry of Economic Development, Planning and Trade in conjunction with the Caribbean Growth Forum's Secretariat is soliciting the input from a broad cross-section of stakeholders, as part of its ongoing strategic planning process. This exercise forms part of its March 8-10, 2017 pre-launch technical workshop which is being held at the Ministry of Finance and Energy.
The Caribbean Growth Forum (CGF) is a multi-stakeholder participatory initiative which aims to foster equitable, inclusive and sustainable growth in every country of the region, through the identification of policies and actions that can contribute to the enhancement of Private Sector led growth. The CGF's planning process is organized around three main thematic areas, namely, (i) Logistics and Connectivity, (ii) Investment Climate and (iii) Skills & Productivity, and stakeholders' participation revolves around identification and prioritization of reform actions to be undertaken by Government.
CGF Phase 1 commenced in 2012 and expired in 2015 with Grenada being among the top performers, completing many reforms and taking initial steps towards advancing other identified areas for reform.
In order to begin Phase 2 of the GCF in Grenada, additional refinement of these Reform Actions and re-prioritization are required. Phase 2 will be for the duration of 12 to 18 months

TheMarch 8-10stakeholder workshop is aimed at obtaining input for the refinement of existing reform actions; the identification of new reform actions; re-prioritization of reform actions and the development of a roadmap to achieve these reform actions.
Each day a specific Thematic Area will be covered.

Grenada's current Traffic Light Report and Monitoring Dashboard is publicly available on the Ministry of Finance's website (www.finance.gd/caribbeangrowthforum)