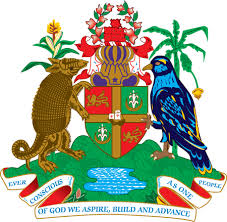 NO. 15/2017 DATE: March 17, 2017
TRAINING GRENADA'S TECHNICIANS IN ENVIRONMENT FRIENDLY REFRIGERATION SYSTEMS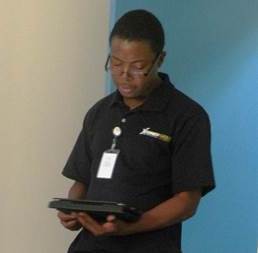 Mr.Lance Simpson
ST. GEORGE'S, GRENADA Friday, March 17th, 2017: Grenada will be sending its third refrigeration and air conditioning (RAC) engineer for training in Germany under the Proklima's "Cool Training" programme in Germany. Mr. Lance Simpson has been selected to participate in the upcoming "Cool Training" programme and will depart Grenada on March 27th until April 7th, 2017. Mr. Simpson is a Professional Mechanical Engineer and has over 25 years experience in the Heating, Ventilation and Air Conditioning (HVAC) industry.
The "Cool Training" initiative is part of the National Ozone Unit's (NOU) ongoing policy to develop the national capacity and opportunities for Refrigeration and Air-condition (RAC) technicians in gaining international experience in the area of Natural Refrigerant Technology. Already, there has been some adoption of the technology in Grenada, primarily in the domestic refrigeration and small commercial refrigeration sectors. During his time in Germany, Mr. Simpson will be provided with comprehensive knowledge and training for the operation and maintenance of cooling technology using natural refrigerants. The training also involves field trips to innovative enterprises in Germany such as, RAC components manufacturers and, refrigeration plants that use natural refrigerants.
Mr. Simpson, who works at Cooling Tech Ltd., is expected to use the knowledge and experience gained from the "Cool Training" to share with the T.A. Marryshow Community College (TAMCC) and RAC technicians in Grenada, as well as assist in the development of national standards for the Safe Use, Handling and Storage of Refrigerants, including flammable refrigerants, since he is also a member of the Technical Committee for Environment at the Grenada Bureau of Standards.
The two previous Grenadian participants of the Cool Training Programme, who are both instructors at the TAMCC, are currently sharing their knowledge with their students. The NOU has plans to expose two more technicians to this level of training in Natural Refrigerants, during 2017.
Proklima is a programme implemented by the Deutsche Gesellschaft für Internationale Zusammenarbeit (GIZ) GmbH. Proklima provides technical assistance in the form of capacity building, such as the Cool training program, for developing countries since 1996. It is commissioned by the German Federal Ministry for Economic Cooperation and Development (BMZ) to implement provisions of the Montreal Protocol on substances that deplete the Ozone
Layer.
Funding for Mr Simpson's participation at the training comes from the International Climate Initiative (IKI) of the German Federal Ministry for the Environment, Nature Conservation, Building and Nuclear Safety (BMUB) through the German-Grenadian project component of the project "Cool Contribution fighting Climate Change (C4)". This project is executed by the National Ozone Unit (NOU) in the Energy Division of the Ministry of Finance and Energy, in conjunction with GIZ, to promote ozone-and climate friendly technologies in Grenada.