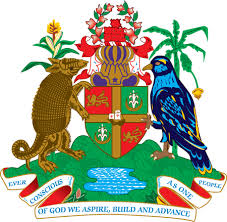 NO. 17/2017 DATE: March 20, 2017
BNTF MAINTENANCE MANAGEMENT TRAINING WORKSHOP (MMT)
ST. GEORGE'S, GRENADA, Monday, March 20, 2017: The Basic Needs Trust Fund (BNTF) will be conducting a Maintenance Management Training Workshop for beneficiaries of its physical infrastructural sub-projects of Cycle 7 and 8 from Tuesday, March 21st to Thursday, March 23rd, 2017, at the Grenada National Stadium, VIP Room 215.
This is the BNTF's second maintenance training, the first being held in November of 2014.
The workshop aims to share knowledge with the sub-project beneficiaries on general up keep and management. The training is to ensure longevity of the buildings and structures as well as their positive impact on the communities in which they were implemented.
These facilities include sub-projects across the Education and Human Resource, Water and Sanitation, as well as Access and Drainage portfolios. The focus was on construction or refurbishment of day-care centres, schools, public toilets, secondary roads, slipper/box drains, water storage facilities, retaining walls and general community development.
The workshop session promises to add to the personal development of the participants in the area of building and maintenance making them an asset to their communities. Invited participants are encouraged and reminded to attend.
Members of the media are invited to the closing ceremony, on Thursday March 23rd, 201, at 3pm.