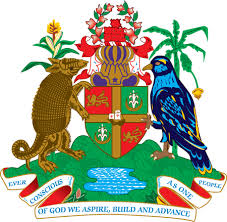 NO. 23/2017 DATE: March 28, 2017
TWO DAYS EXTENDED OPENING HOURS FOR MARCH 31ST TAX DEADLINES
ST. GEORGE'S, GRENADA, Tuesday, March 28, 2017: The public is hereby advised that the Cash Office of the Inland Revenue Division would be opened from 7:30am to 4:00pm on Thursday 30th March, 2017 and Friday 31st March, 2017.
This is to facilitate the long lines that are expected due to the payment deadlines for the following taxes:
· Personal Income Tax (PIT);
· Corporation Income Tax (CIT); and
· Motor Vehicle Licences
Please note that the District Revenue Offices (DRO's) will operate as normal during that period.
Regular operating hours will resume at the Inland Revenue on Monday, April 3rd, 2017.
Please be guided accordingly.
COMPTROLLER
INLAND REVENUE DIVISION