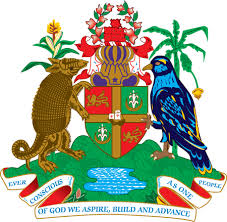 NO. 28/2017 DATE: May 3, 2017
IRD TO MEET WITH PROMOTERS/ORGANISERS OF PUBLIC EVENTS
ST. GEORGE'S, GRENADA, Wednesday, May 03, 2017: Cognizant of the many events that will be staged in the upcoming festive season, the Inland Revenue Division (IRD) will be meeting with promoters and other persons involved in the staging of public events in Grenada.
The meeting will be held at the Ministry of Finance Conference Room on Thursday 4th May, 2017 from 2:30pm.
The meeting will seek to educate all promoters/organisers of events of their obligations with the IRD and other Government agencies in their area of business.
The IRD encourages all promoters and other interested persons to attend this important meeting.
The topics to be discussed are as follows:
v Registration
v Record Keeping
v Filing of Tax Returns and Tax payments
v Promoters Rights among others
For further information, please contact Mrs. Kareen Morain-Alexander, Public Relations Officer- Inland Revenue Division, Ministry of Finance and Energy at 435-6945/6, 435-1905 or email us at This email address is being protected from spambots. You need JavaScript enabled to view it..