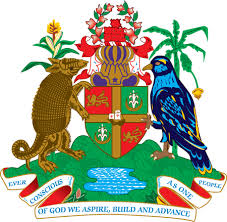 NO. 32/2017 DATE: May 16, 2017
ANNUAL NETWORK MEETING FOR NATIONAL OZONE OFFICERS IN GRENADA
ST. GEORGE'S, GRENADA, Tuesday, May 16, 2017: The United Nations Environment Programme (UNEP) OzonAction in co-operation with the National Ozone Unit (NOU) in the Energy Division of the Ministry of Finance and Energy will host the Annual Network Meeting for National Ozone Officers of the English Speaking Caribbean and Haiti, in Grenada, from the 17-20 May, 2017. The meeting will be held at the Kalinago Beach Resort, Morne Rouge, St. George.
This meeting is part of UNEPs Compliance Assistance Program (CAP) work plan under the Multilateral Fund for the Implementation of the Montreal Protocol. The meeting has been structured to strengthen and enhance the capacity of Governments in the region to achieve and sustain the hydrochlorofluorocarbons (HCFC) phase out commitments under the Montreal Protocol and to sensitize and build the capacity of National Ozone Officers (NOO) on the benefits of the adoption of low global warming potential (GWP), climate friendly , energy efficient technologies. The outcome of the meeting will be to assist the 14 network territories to maintain their 10% HCFC reduction target and prepare them to achieve future HCFC reduction targets as per the Montreal Protocol phase out schedule.
The meeting will also provide a platform for countries to discuss mechanisms/approaches towards ratification of the Kigali Amendment and to explore the links to the implementation of the HCFC Phase out Management Plan (HPMP).
In addition to National Ozone Officers, the meeting will be attended by key regional and international partners, United Nations Agencies, representatives of the Multilateral Fund and Ozone Secretariats, among others. Participants at the meeting will come from Antigua & Barbuda, Bahamas, Barbados, Belize, Dominica, Guyana, Haiti, Jamaica, St. Kitts & Nevis, St. Lucia, St. Vincent & the Grenadines, Suriname, Trinidad & Tobago and host country Grenada.