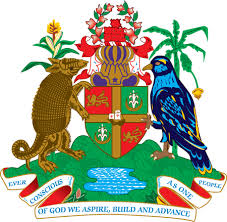 NO. 37/2017                                            DATE: June 1, 2017
TAX CARAVAN COMING YOUR WAY ON SATURDAY JUNE 3RD, 2017
ST. GEORGE'S, GRENADA, Thursday, June 01, 2017: The Inland Revenue Division (IRD) of the Ministry of Finance and Energy advises the public that its 2017 Tax Caravan will be visiting each parish in Grenada on Saturday, June 3rd 2017 (this Saturday).
The Caravan will leave St George at 9:30am, from in front of the Esplanade Mall, and will travel along the Western Main Road and unto the Eastern Main Road. Stops will be made at:
·        Gouyave - Nutmeg Pool
·        Victoria - Fish Market
·        Sauteurs - Bus Terminal
·        Grenville - Bus Terminal
·        St David - La Tante Junction
On board the Caravan will be Tax Officers who will be able to address any queries and/or concerns thatindividuals may have as it relates to their Property Tax Demand Notice or any other tax matter.
Persons will also be able to pay their Property Tax and receive the 5% discount for paying before June 30th 2017.
Please note that ALL Inland Revenue Officers/Tax Officers assigned at the caravan will be wearing their staff ID and a receipt will be issued for all payments made.
For further information, please contact Kareen Morain-Alexander, Public Relations Officer of the IRD, at 435-1905 or 440-3556 or email us at This email address is being protected from spambots. You need JavaScript enabled to view it..
Comptroller
Inland Revenue Division
---------