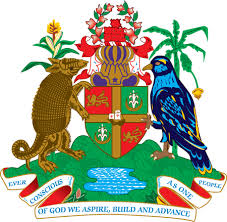 NO. 41/2017                                                        DATE: June 16, 2017
NEW LOOK FOR GOVERNMENT TREASURY RECEIPTS
ST. GEORGE'S, GRENADA, Friday, June 16, 2017: The Ministry of Finance hereby advises the public that, effective Monday 19th June, 2017, Treasury Receipts, issued by the Government of Grenada through the Treasury Division and the District Revenue Offices (DROs), will be changed. The receipts will now be printed on white paper (small), with all other information remaining the same. (Please see sample attached).
This change is in an effort to improve the overall efficiency of Government relative to its waste reduction initiatives.
The Ministry of Finance and Energy thanks the public for their understanding and cooperation, in this regard. In the event of any queries, please contact the Accountant General's Office at the Ministry of Finance and Energy at (473) 440-2294.
Sample of Receipt: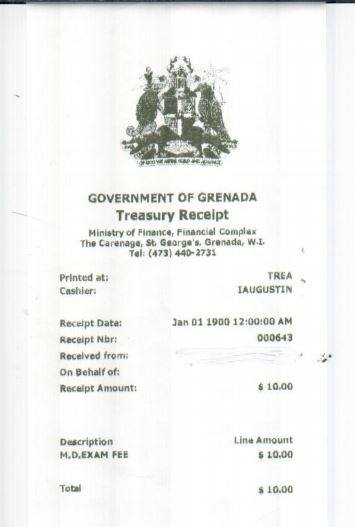 Please be guided accordingly.
---------