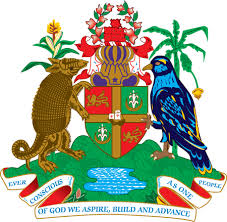 NO. 39/2017                             DATE: Friday, June 20, 2017
ANNUAL STAMP TAX FILING AMNESTY IS ON AT THE INLAND REVENUE DIVISION
ST. GEORGE'S, GRENADA, Tuesday, June 20, 2017: Business owners are encouraged to take advantage of the Annual Stamp Tax (AST) Filing Amnesty which began on the 1st June 2017 and would be in effect for three (3) months, culminating on the 31st August 2017.
This Amnesty allows businesses who have not submitted an Annual Stamp Tax Return for the tax periods 2013, 2014 and 2015 to file their Stamp Tax with the opportunity for having their filing penalty waived.
AST is computed by applying a percentage on the gross receipts of a business. The tax of any given year is calculated on gross receipts of the previous year. Therefore the amnesty tax periods of 2013, 2014 and 2015 will apply to the gross receipts for financial years 2012, 2013, 2014 respectively.
Filing for the AST Amnesty can be done at the Inland Revenue Division and all District Revenue Offices.
Gross receipts include the following: Sales, Investment Income, Royalties, Dividends, interest income, commissions and fees including income fees from copyright, patents and intellectual property and any income not of a capital nature.
For further information, please contact Kareen Morain-Alexander,
Public Relations Officer of the IRD, at 435-1905 or 440-3556 or email us at This email address is being protected from spambots. You need JavaScript enabled to view it..
Comptroller
Inland Revenue Division